One of the easiest ways to reach new customers is with a Google Business listing. It's free and easy to set up. However, there's one setting that is commonly missed – the Service Area.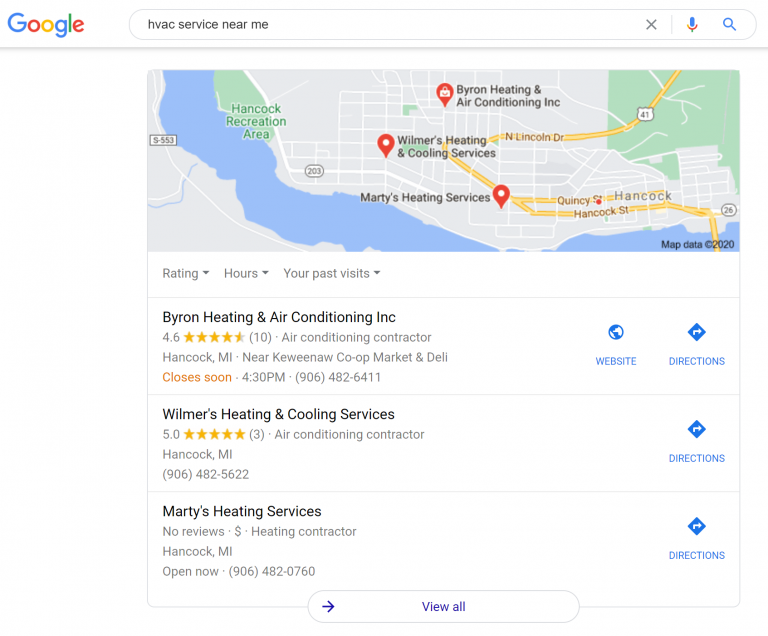 The service area has an important underlying function for when Google determines what businesses to show in search. While there's a number of metrics that Google uses for that ranking, those metrics don't matter if your business isn't even displayed. 
Many of our clients have the following style of business (being in the field service area) – 
Service-area business

: A business that visits or delivers to customers directly, but doesn't serve customers at its business address. For example, a plumber or cleaning service. Service-area businesses may create only one profile for the metropolitan area that they serve.

Hybrid business:

A business that serves customers at its business address, and also directly visits or delivers to customers. For example, a carpet store with their own install team. Hybrid businesses can show their storefront address, set their hours for when they're staffed at that address, and designate a service area. If your business doesn't have permanent on-site signage, it's not eligible as a storefront and should be listed as a service-area business.
You can set the service area based on cities, postal codes or counties. There's a limit to 20 service areas and they should be no further than a 2 hour drive.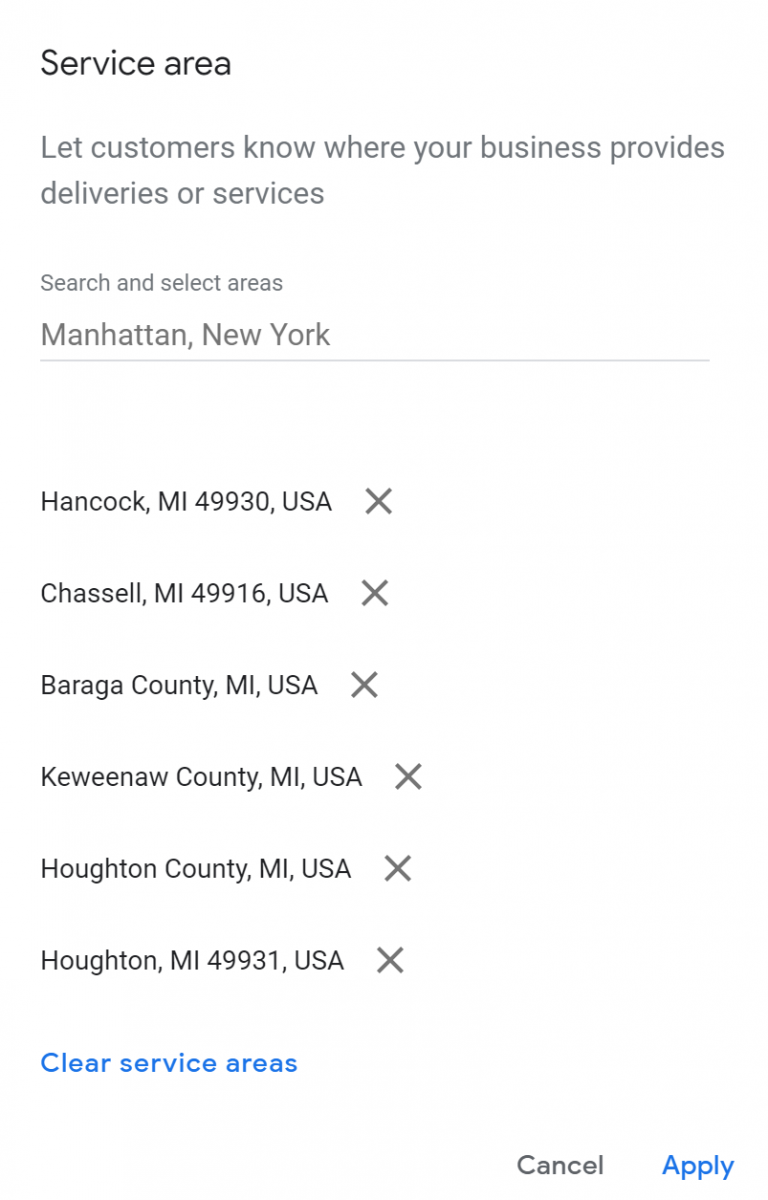 Review your service area today
On your computer, sign in to Google My Business.

Make sure you're signed in with the account you used to sign up for Google My Business.

If you have multiple locations, open the location you'd like to manage.

From the menu, click Info.

In the service area section, click Edit

Enter your service area information. You can set your service area based on the cities, postal codes, or other areas that you serve (up to 20 areas).

Click Apply.