Lexul works and builds to forward innovative ideas that improve the operational efficiency of field service companies. We strive to create a smoother workflow and better overall productivity.
A significant challenge faced by technicians in the field is effective password management. Just imagine what a bad actor could do with all the data that your tech's have access to. Being able to balance ease of use with excellent security practices is absolutely crucial.
What is lacking in field service? 
In general, most do not use a password management app on their field tablets or company hardware. This can be an extra step that some companies are unwilling to take. Many users write all of their passwords on paper, which unfortunately, is not good for security and the management of passwords, or company information in general. Many users also share passwords across applications which is a similarly poor security practice. 
In the area of field work, password practices are generally really poor. Whether they are using simple and straightforward passwords that are easy to guess and lack security, or they are using shared passwords that they are using across all if not most platforms.
These challenges have led to requests such as unlimited password sessions, so the tech doesn't have to type in the password often – which is another terrible security practice. Even though there seems to be many available options when looking for better password management and end user security practices, we are simply going to focus on the future – passwordless authentication!

Here's how it works: 

1. The technician enters his email.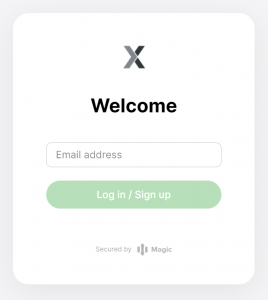 2. The technician then receives a time expiring link that is sent directly to his email on his tablet or phone.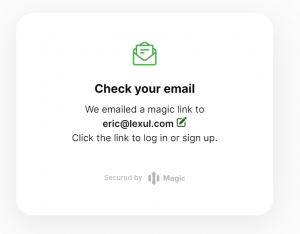 3. They then click on that link to login without having to enter a password, ever.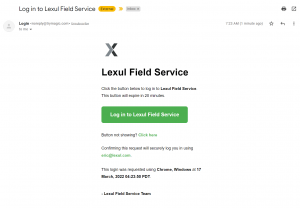 It's truly that simple.
Advantages of passwordless authentication
There is never a password to begin with, meaning there is never a password that you can forget.

 It utilizes the security measures of corporate email accounts such as 2 Factor Authentication or device management. 

Onboarding and offboarding can be automated (which is reliant on their email) for companies with high turnover rate.
Eliminating password management is a great way to add ease of use and eliminate barriers to efficiency for your techs. The next step of advancing is ever moving towards simplicity, and what better way to jump into the future of field service than with passwordless authentication?


Join the movement!