The Problem
Public Works Training was challenged with a task that needed a quick solution. The specific problem that needed to be resolved was that after a natural disaster of any kind it was very challenging to receive compensation and benefits for cities and parishes from the Federal Emergency Management Agency (FEMA). The number one cause of why applications would get denied is because cities and parishes didn't have any documentation—or it was very poor documentation—of the condition of the specific structure/environment before the natural disaster occurred. This resulted in never getting through the application process and therefore never receiving the necessary disaster recovery assistance. 
Terry with Public Works Training paired up with Louisiana State University to find a secure solution to be able to properly and securely record and store any and all data of pre-disaster conditions. To help solve this problem, Public Works Training turned to a UN project they developed for use in Afghanistan. This project was designed to easily and efficiently collect data using a sport camera. However, the problem was that this procedure resulted in hundreds of gigabytes in photo data and was very challenging to store all of that information.
The Lexul Solution
PWT turned to Lexul to find a solution. Our solution was to have a secure cloud storage database for all recorded data intertwined with a map interface of where the photos were taken, what cities/parishes and when. So you can easily access any town, city, or location, find the photos you need with simple retrieval, then download and include them with your FEMA application.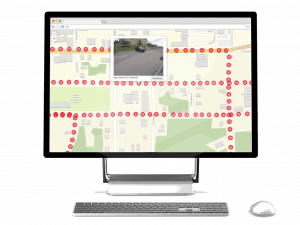 Need a solution? Call us today at 906-523-2727