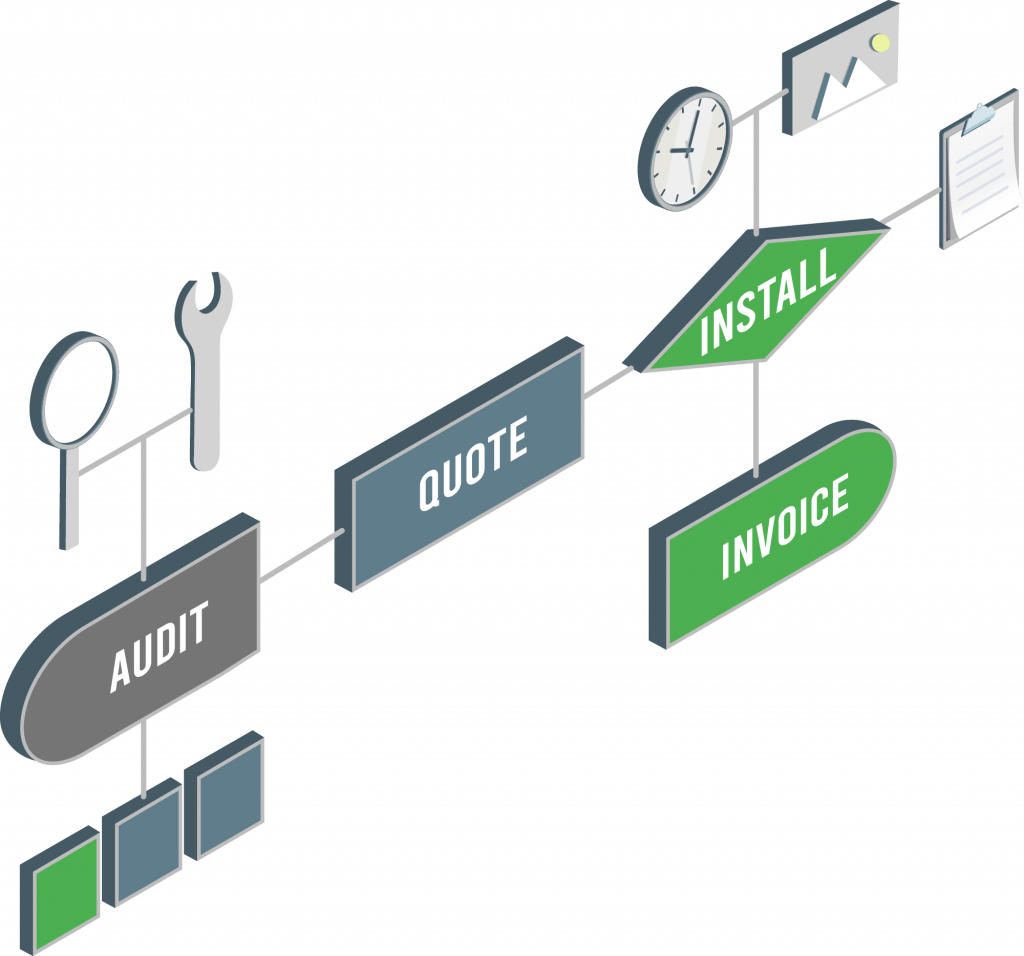 Guided Workflow
Enables you to collect, store, and pull all the information needed from the field through the invoice, from the right person, every single time.
Accessible Information
Access precise information and job details, notes, images, and knowledge in an instant, and save pointless trips by knowing exact requirements to complete each job.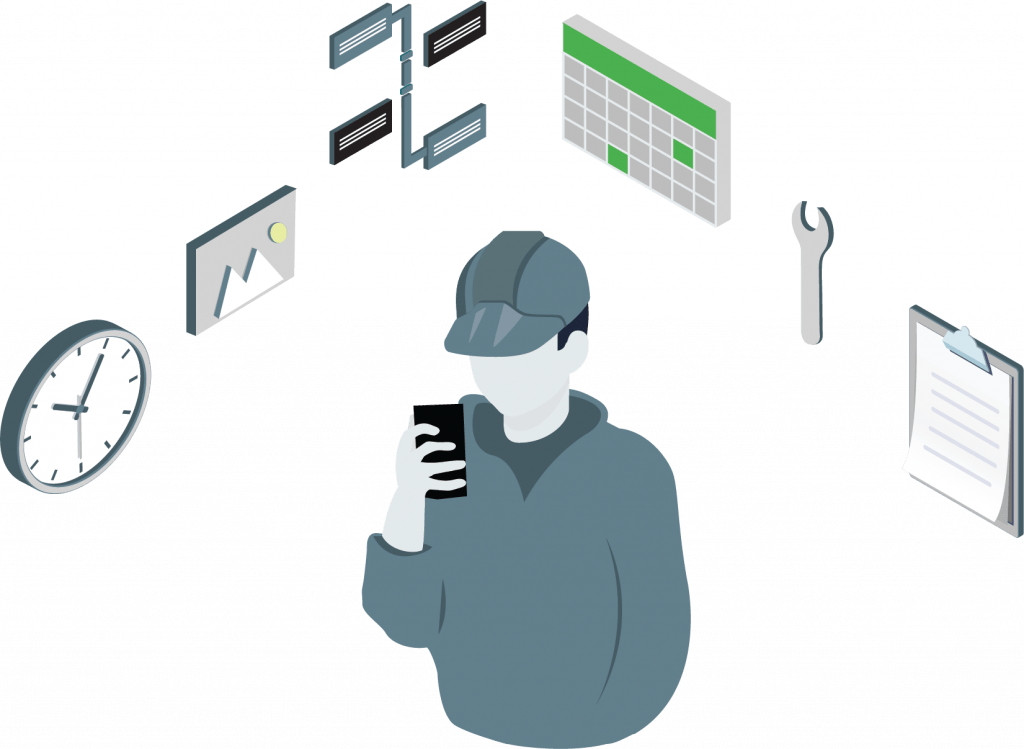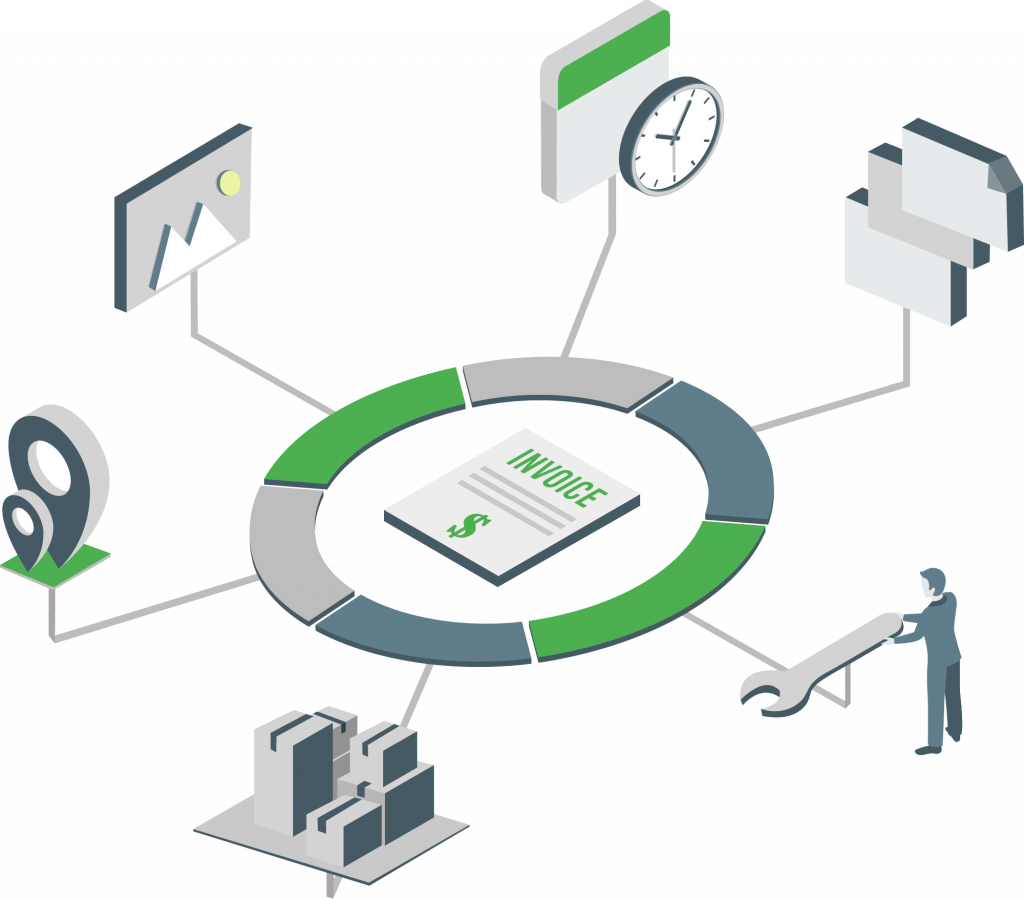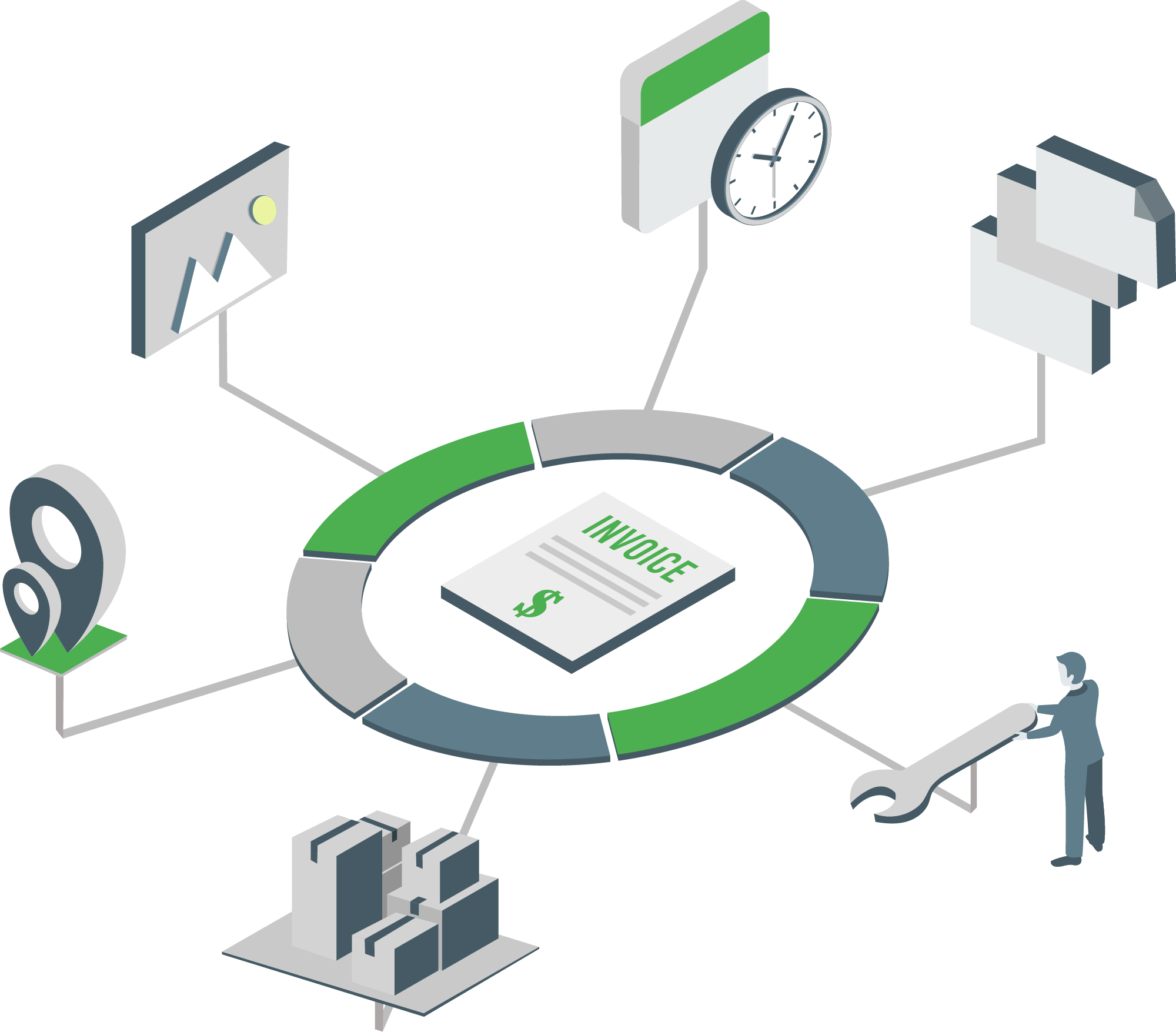 Accurate and Efficient Invoicing
Fully integrated workflow with QuickBooks to eliminate manual entries. Ensures all the information is needed – jobsite pictures, time on site, service and parts – for complete and consistent customer invoicing.
Discourage Complacency
Optimize and engage your field service techs for calibrated performance and create an environment where complacency can be eradicated. Ensure your workflow with the best results, every time.